Import

SiriMoto Phase 2 Trunk Brace
Imports that support SiriMoto Phase 2 Trunk Brace
SiriMoto Phase 2 Trunk Brace Description
Simple bolt-on solution to strengthen overall chassis.
Easy install - Video installation instructions available.
Simple and strong design.
Powder coated for a long life.
Covered by SiriMoto's 1 Year Limited Warranty.
Complete bolt on design with all hardware included.
Tested for improved handling characteristics.
Improves overall handling of the vehicle.
Designed for increased torsional rigidity and chassis stiffness.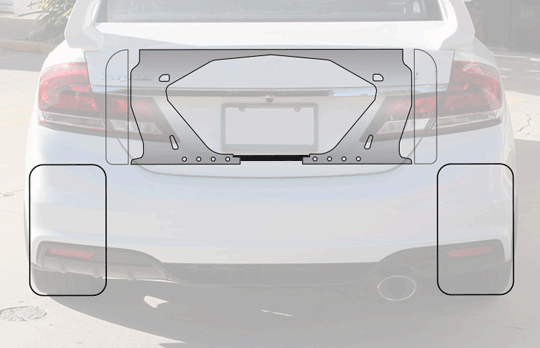 Reduces trunk frame flex
Always striving to improve the handling characteristics of a vehicle's suspension, SiriMoto found that strut bars and tie bars are even more effective when combined with a Trunk Brace. This is why SiriMoto sought to offer bolt-on brace solutions, and created a line of Phase 2 Trunk Braces. Made out of strong and lightweight materials, the SiriMoto Braces include all mounting hardware necessary and are a great way to begin upgrading your Import.
Removing unwanted flex and increasing overall torsional rigidity was what SiriMoto's research department sought, when testing trunk braces on different mounting locations. With reduced flex and increased rigidity, the vehicle's springs, shocks, and suspension bushings, are better able to directly work with the driver and provide excellent road feedback.
Availability and Condition: Unless otherwise noted, this product is in brand new condition and usually in stock at one of our warehouses, or will ship directly from the manufacturer.