Import

SiriMoto Phase 2 Subframe Braces
Imports that support SiriMoto Phase 2 Subframe Braces
SiriMoto Phase 2 Subframe Braces Description
Enhanced performance - Predictable and stable handling in more extreme diverse driving situations such as spirited driving.
Easy install - Unique design minimizes install time; furthermore, an install video is available.
Quality - Strong structural design made out of high grade aluminum.
Covered by SiriMoto's 1 Year Limited Warranty.
Made out of strong yet lightweight materials.
Features unique clamshell bar (on W Brace) for ultimate strength.
Improves the rigidity and stiffness of your vehicle's subframe.
Includes necessary hardware for installation.
Tested for improved handling characteristics.
Promotes greater suspension performance.
Furthers handling precision and road feel.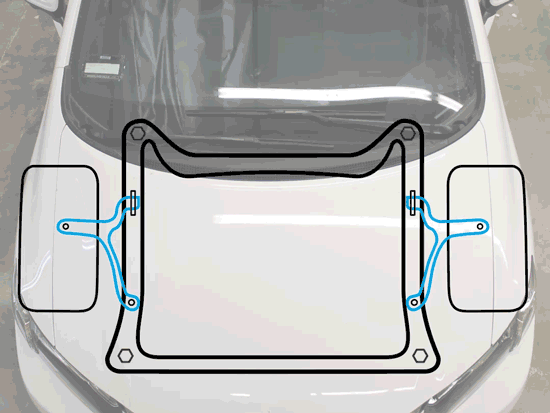 Reduces subframe and chassis flex
Seeking to improve vehicle rigidity, and eliminate flex between the subframe and chassis, SiriMoto developed subframe braces that would do just that. The Phase 2 Subframe Braces by SiriMoto are designed to be a simple upgrade that will add additional connecting points between the subframe and the chassis.
Eliminating any play from the subframe will allow for the car's dynamics to improve greatly. One of the key benefits that can be obtained by a Phase 2 Subframe Brace is the improved transfer of power that will propel the vehicle, being that an engine is usually mounted to a vehicle's subframe. Your Import will benefit in all aspects as this brace will also help the suspension arms and bushings be as effective as possible when relaying information to the driver.
Availability and Condition: Unless otherwise noted, this product is in brand new condition and usually in stock at one of our warehouses, or will ship directly from the manufacturer.