Import

SiriMoto Phase 2 Rear Sway Bar Upgrade Kit
Imports that support SiriMoto Phase 2 Rear Sway Bar Upgrade Kit
SiriMoto Phase 2 Rear Sway Bar Upgrade Kit Description
Reduces body roll and allows for better yaw (rotation), increasing your Import's cornering ability.
Direct replacement to OEM Anti-Roll Bar.
Adjustable to allow for fine tuning.
Covered by SiriMoto's 1 Year Limited Warranty.
Completely bolt-on design.
Reduces body-roll and improves steering response.
Includes all necessary bushings, brackets, and lubricant.
Brilliant red finish for added protection.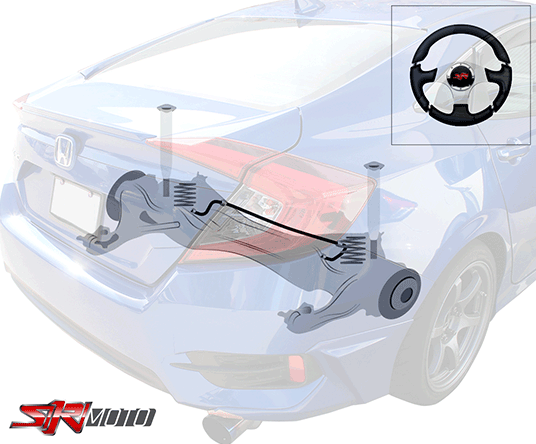 Reduces body-roll and improves cornering ability
This Rear Sway Bar Upgrade Kit from SiriMoto will provide you with great performance and handling, without degrading ride comfort for daily use. Featuring durable materials and all of the necessary installation components, the SiriMoto Rear Sway Bar Upgrade Kit will help your Import rotate better through the turns and allow for better cornering ability.
Most cars are designed to understeer heavily from the factory, and also tend to roll during cornering. All of this makes for a less enjoyable driving experience. With this SiriMoto Sway Bar Upgrade Kit, this roll and tendency to understeer can be reduced or eliminated to provide sharper handling and a more performance-oriented handling feel!
Availability and Condition: Unless otherwise noted, this product is in brand new condition and usually in stock at one of our warehouses, or will ship directly from the manufacturer.